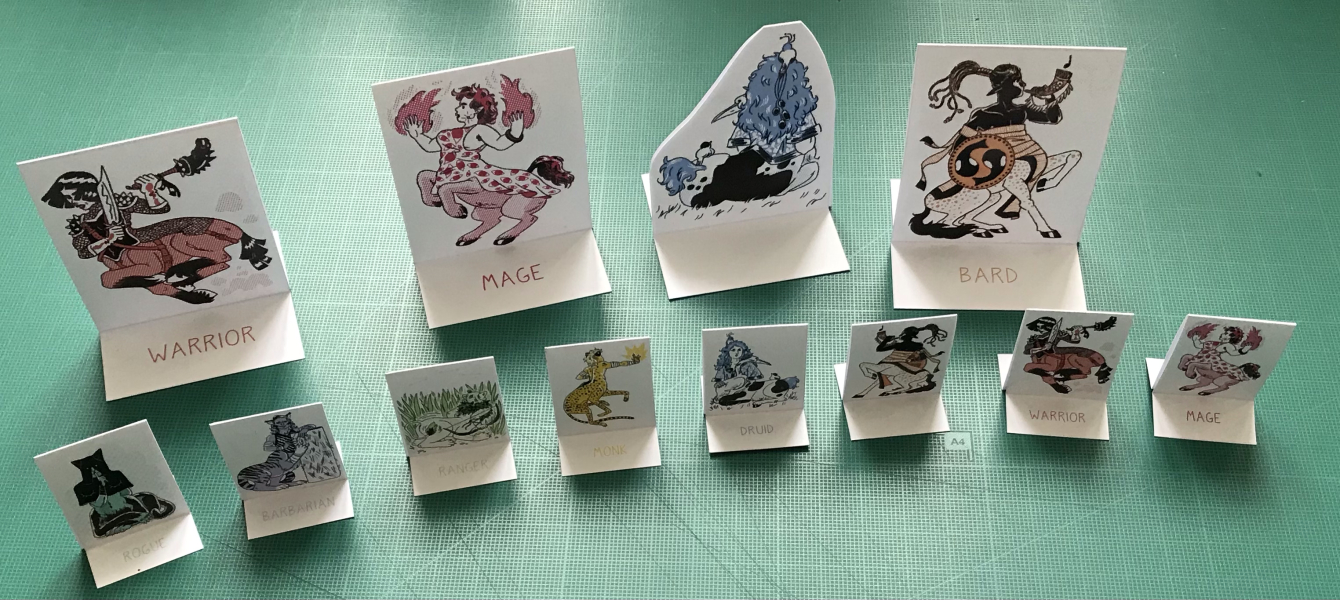 Hoofs and Paws paper miniatures
A series of 8 paper miniatures to print, fold, and play with. You can also laminate them and stick them in plants, or use them as small flat tokens !

Contains 4 centaurs and 4 cat people, following loosely some classic DnD classes.

The first two (poney mage and cat rogue) were done during #paperminijam : https://itch.io/jam/paper-miniature-jam in August 2021 and are free to download (paperminisflat.pdf).
The hoofsnpaws.zip archive contains 4 .tiff files and a recap .pdf that gathers these 4 pages :

- 1 page of small (2.5 x 3 cm) minis in color, 8 minis with the backside different from the front + 8 minis with back identical to front, for the symmetry inclined

- 1 page with a similar layout, black and white version, if you want to color them yourself

- Bigger (5x6 cm), color versions of the 8 minis with a different front and back, spread over 2 pages/files
Hope you enjoy them !

Personal use only, no commercial use/NFT, thanks !

Download
Click download now to get access to the following files:
if you pay $3 USD or more